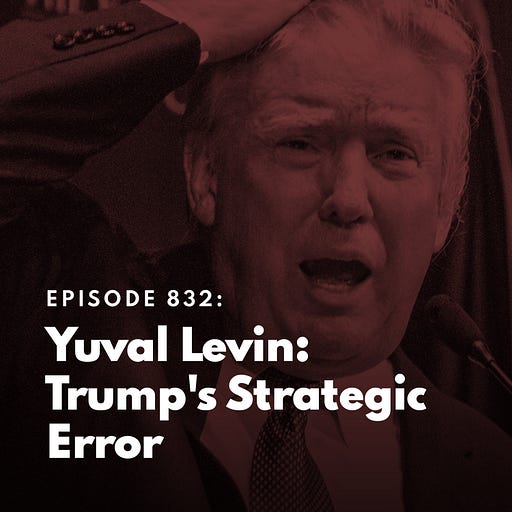 Apr 19 • 40M
Yuval Levin: Trump's Strategic Error
Ad-free edition
This episode is for paid subscribers
Charlie Sykes and guests discuss the latest news from inside Washington and around the world. No shouting, grandstanding, or sloganeering. Conservative, conscientious, and civil.
By making so many endorsements, Donald Trump is turning himself into a factional leader rather a leader of his party; Plus: Why do both party's pursue losing strategies? AEI's Yuval Levin joins Charlie Sykes on today's podcast.
This ad-free edition of the podcast is available exclusively to paying members of Bulwark+.
This episode is for paid subscribers