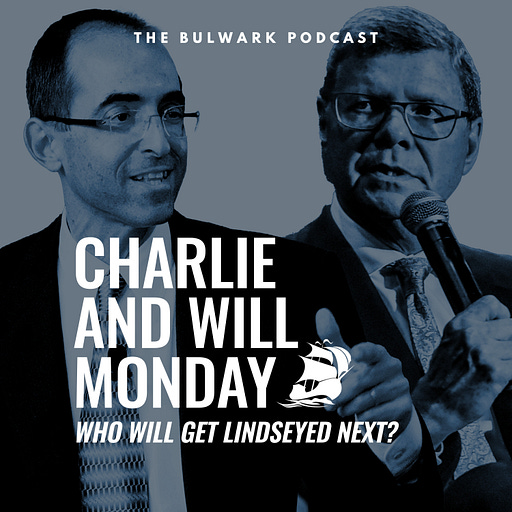 Apr 11 • 43M
Will Saletan: Who Will Get Lindseyed Next?
This episode is for paid subscribers
Charlie Sykes and guests discuss the latest news from inside Washington and around the world. No shouting, grandstanding, or sloganeering. Conservative, conscientious, and civil.
Trump couldn't resist endorsing fellow TV huckster Dr. Oz, despite PA Senate candidate David McCormick pulling a Lindsey Graham knee-bend. Plus, the potential danger of political clowns, and the two kinds of war crimes in Ukraine. Will Saletan's back for Charlie and Will Mondays.
This episode is for paid subscribers