Oct 19, 2020 • 56M
Pete Buttigieg and A.B. Stoddard on the Known Unknowns of the 2020 Election
Charlie Sykes and guests discuss the latest news from inside Washington and around the world. No shouting, grandstanding, or sloganeering. Conservative, conscientious, and civil.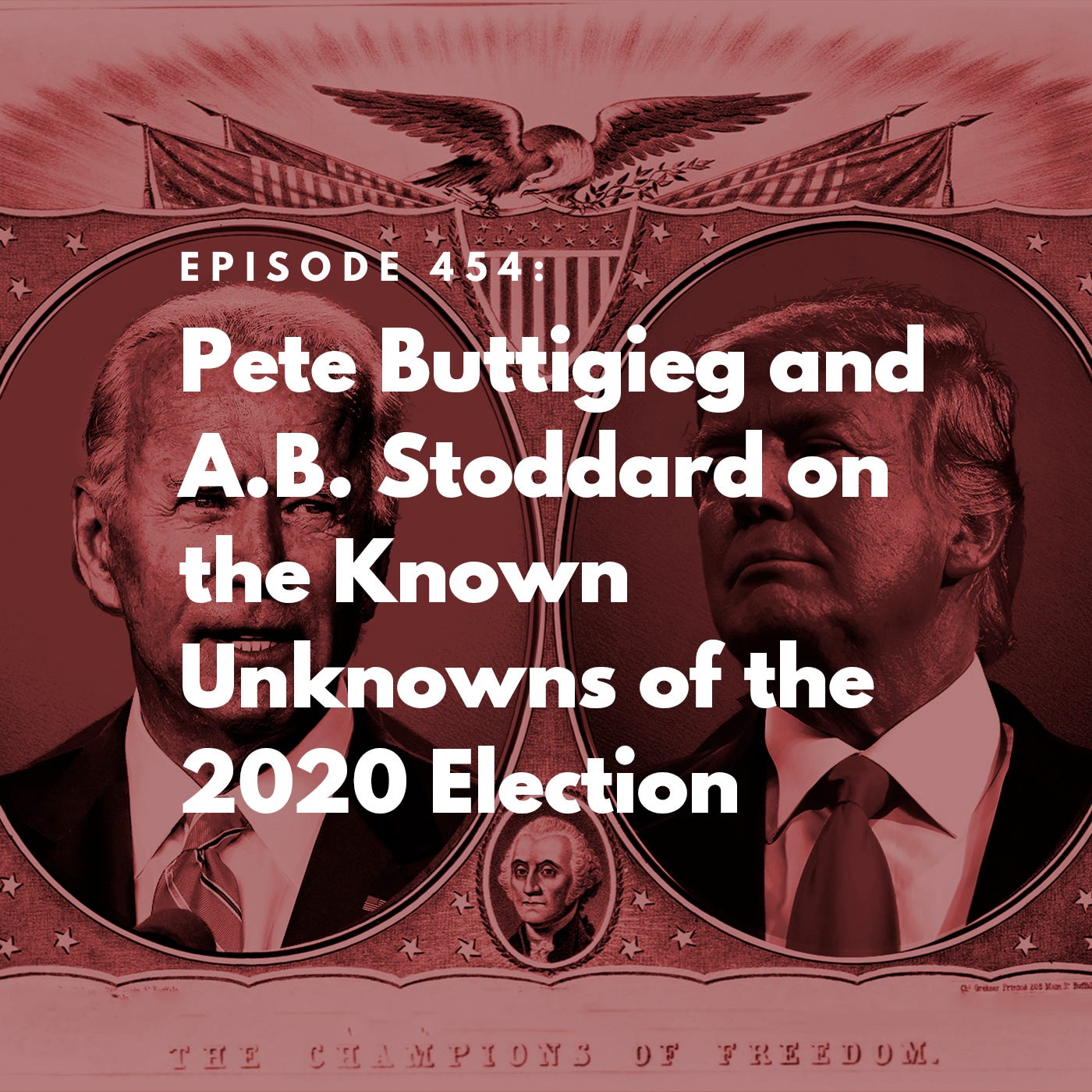 On today's Bulwark podcast, Pete Buttigieg joins host Charlie Sykes to discuss the state of the 2020 campaign, and A.B. Stoddard discusses her ten "known unknowns" of the 2020 election.
Subscribe to The Bulwark Podcast on your favorite podcast platform.
Apple | Google | Castro | Overcast | Pocket Casts | Spotify | Stitcher