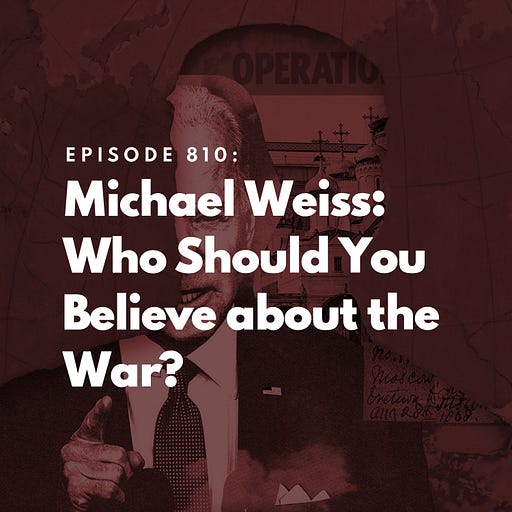 Mar 17 • 45M
Michael Weiss: Who Should You Believe about the War?
This episode is for paid subscribers
Charlie Sykes and guests discuss the latest news from inside Washington and around the world. No shouting, grandstanding, or sloganeering. Conservative, conscientious, and civil.
Kyiv is not encircled, its air force is largely intact, and Russians soldiers keep abandoning their equipment. While Ukraine may have the momentum, Russian elites may be hunkering down in underground bunkers far from Moscow. Michael Weiss joins Charlie Sykes today to update the state of the battle.
Bulwark+ members can listen to an ad-free version of thi…
This episode is for paid subscribers