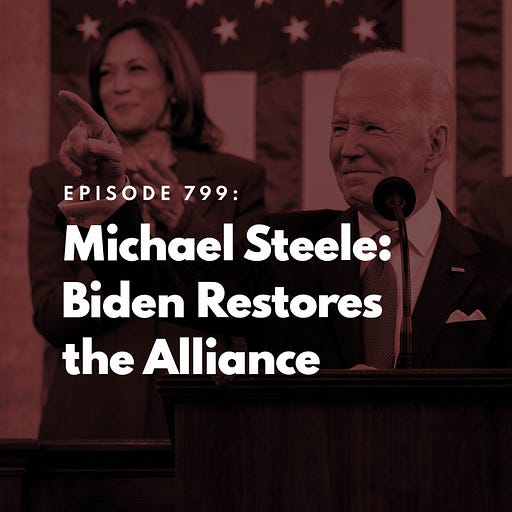 Mar 2 • 39M
Michael Steele: Biden Restores the Alliance
This episode is for paid subscribers
Charlie Sykes and guests discuss the latest news from inside Washington and around the world. No shouting, grandstanding, or sloganeering. Conservative, conscientious, and civil.
Biden has stitched NATO back together after Trump and Putin tried to tear it apart. The alliance still matters. Meanwhile, Trump-backed candidates won all their races in Tuesday's primaries — the crazy's making the crazy crazier.
Michael Steele joins Charlie Sykes on today's podcast.
This episode is for paid subscribers