Oct 26, 2020 • 55M
John Heilemann on the Final Days of the Election
Charlie Sykes and guests discuss the latest news from inside Washington and around the world. No shouting, grandstanding, or sloganeering. Conservative, conscientious, and civil.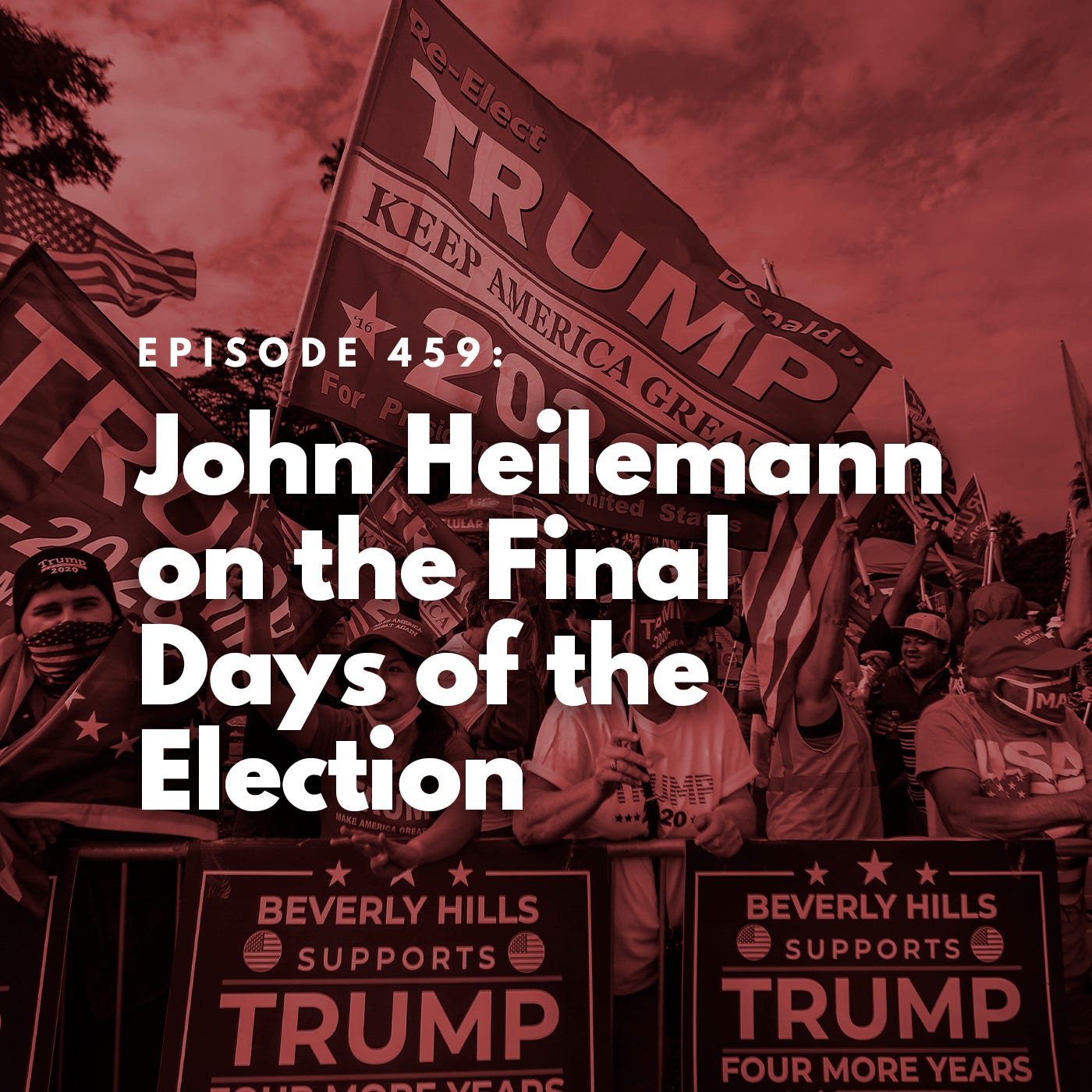 On today's Bulwark Podcast, John Heilemann joins Charlie Sykes to discuss President Trump's 60 Minutes interview, the Hunter Biden conspiracies, and the last Presidential debate.
Subscribe to The Bulwark Podcast on your favorite podcast platform.
Apple | Google | Castro | Overcast | Pocket Casts | Spotify | Stitcher