Oct 8, 2020 • 46M
Jim Swift on Meltdowns with Maria Bartiromo
Charlie Sykes and guests discuss the latest news from inside Washington and around the world. No shouting, grandstanding, or sloganeering. Conservative, conscientious, and civil.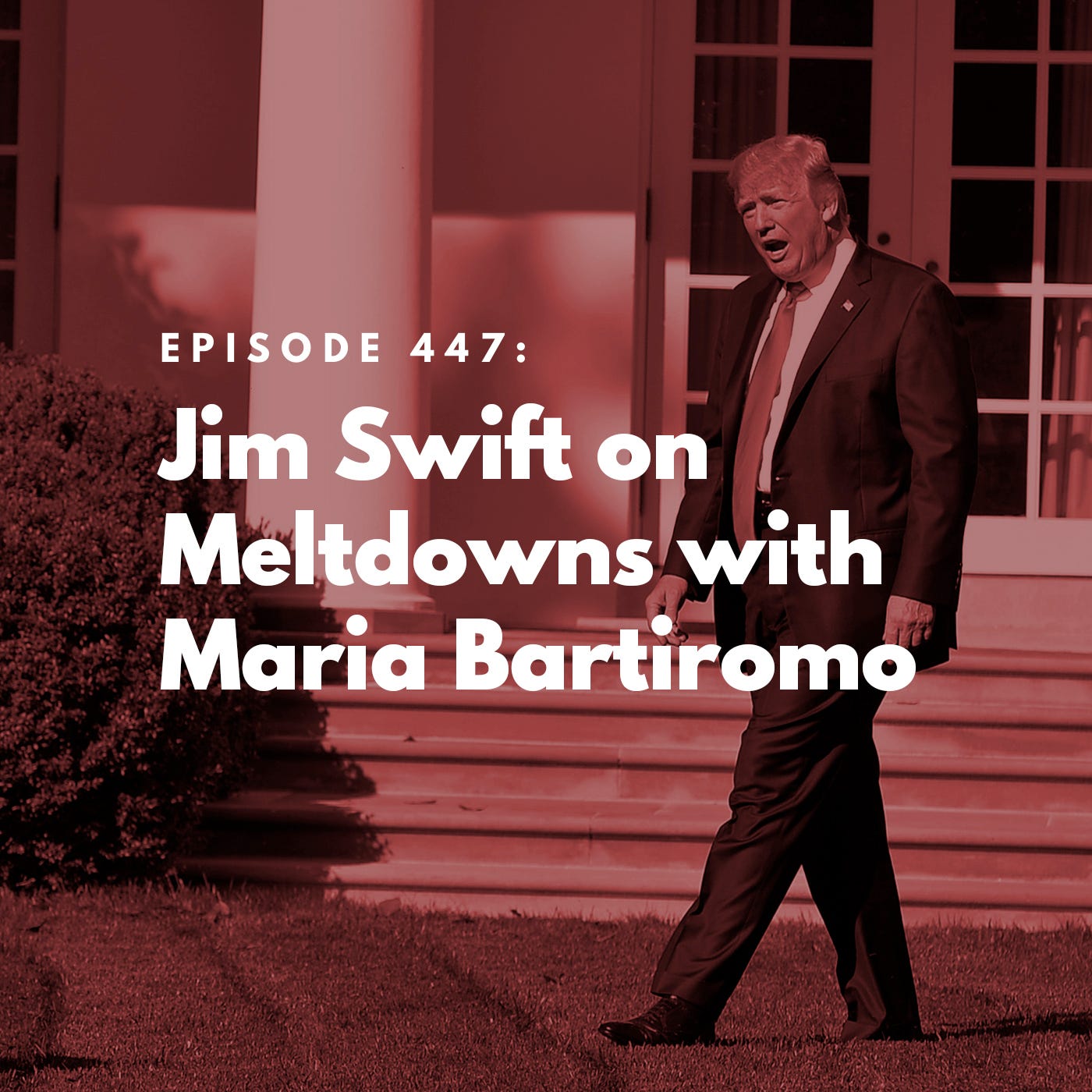 On today's Bulwark Podcast, Jim Swift joins host Charlie Sykes to discuss President Trump's morning meltdown with Maria Bartiromo, the Vice Presidential debates, and how the poor response to COVID-19 is impacting the 2020 elections.
Subscribe to The Bulwark Podcast on your favorite podcast platform.
Apple | Google | Castro | Overcast | Pocket Casts | Spotify | Stitcher