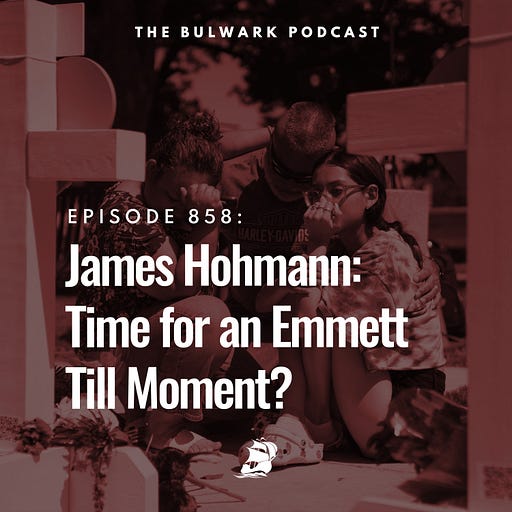 Jun 1 • 49M
James Hohmann: Time for an Emmett Till Moment?
This episode is for paid subscribers
Charlie Sykes and guests discuss the latest news from inside Washington and around the world. No shouting, grandstanding, or sloganeering. Conservative, conscientious, and civil.
We couldn't understand the Holocaust without pictures — is it time to see what an AR-15 actually does to the human body, especially children? Plus, average people will have to step up to save democracy. James Hohmann joins Charlie Sykes on today's podcast.
This episode is for paid subscribers