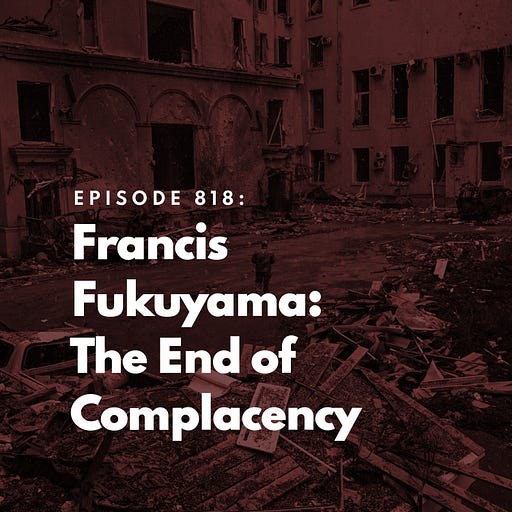 Mar 29 • 40M
Francis Fukuyama: The End of Complacency
This episode is for paid subscribers
Charlie Sykes and guests discuss the latest news from inside Washington and around the world. No shouting, grandstanding, or sloganeering. Conservative, conscientious, and civil.
The West had begun to take liberal democracy for granted. Then came the Russian invasion of Ukraine. Is it a turning point? Francis Fukuyama joins Charlie Sykes on today's podcast.
This ad-free version of the Bulwark Podcast is available exclusively to paying members of Bulwark+.
This episode is for paid subscribers