Sep 25, 2020 • 42M
Bill Kristol on RBG and What is to Be Done
Charlie Sykes and guests discuss the latest news from inside Washington and around the world. No shouting, grandstanding, or sloganeering. Conservative, conscientious, and civil.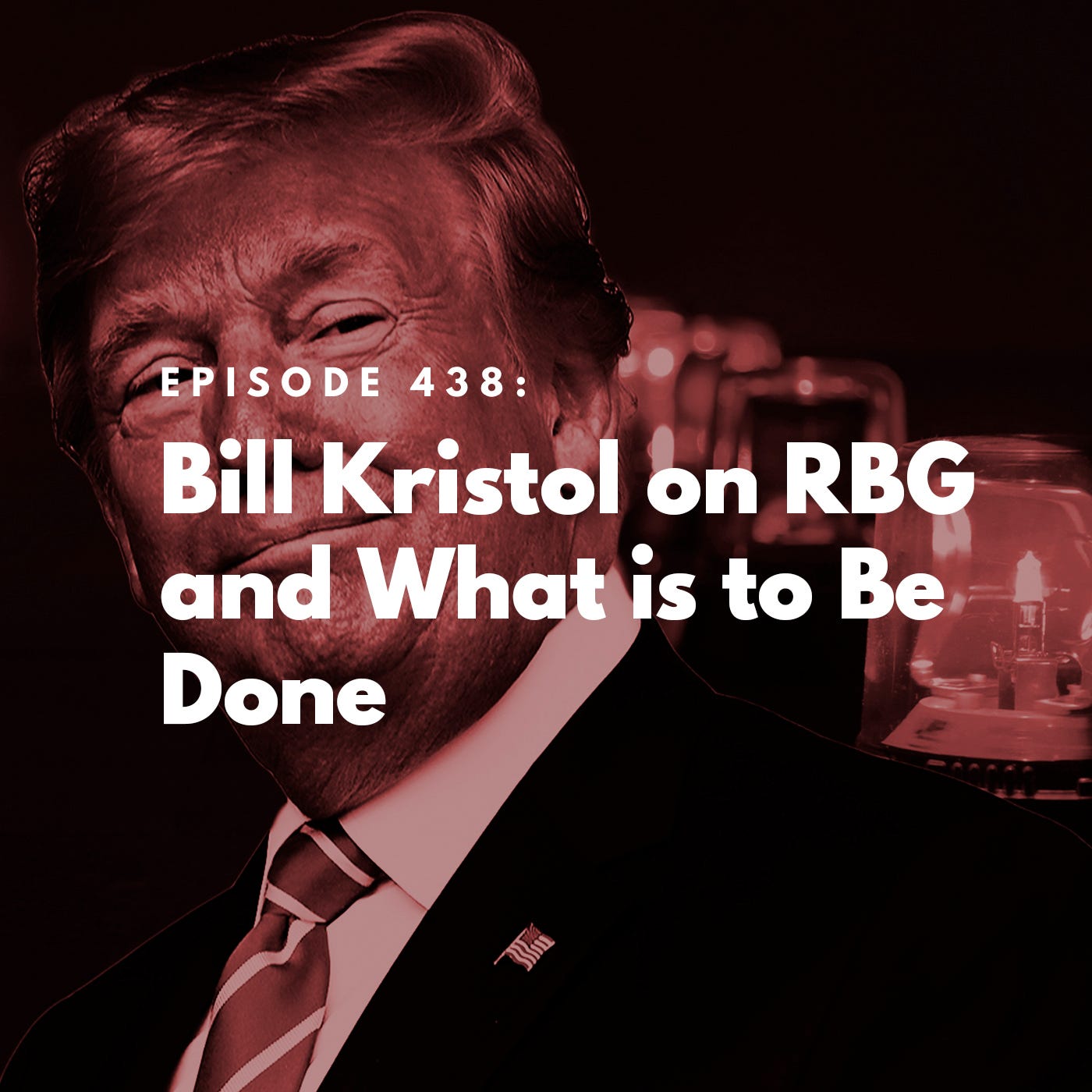 On today's Bulwark Podcast, Bill Kristol joins Charlie Sykes to discuss the death of RBG, the 2020 elections, and what can be done as President Trump drags us closer to crisis.
Subscribe to The Bulwark Podcast on your favorite podcast platform.
Apple | Google | Castro | Overcast | Pocket Casts | Spotify | Stitcher